Developing a Bar Concept w/ Sensory Experiences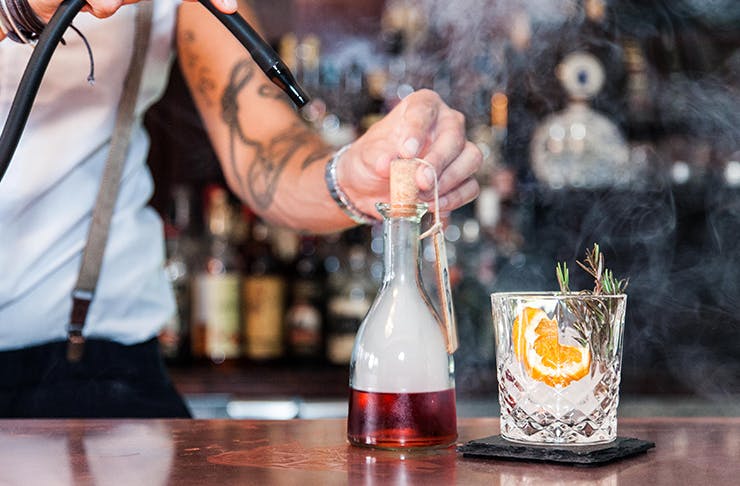 By Doug Radkey | 06/05/2018
Once your idea has been researched and the market, location, technical, business, and financial viability of the idea has passed a series of reviews throughout a feasibility study, a concept development plan can then be started.
Remember, outside of being scalable, you want to build a concept that is sustainable, profitable, memorable, and consistent.
Bar concepts over the years have gone from being tame (or lame) or overplayed, like tiki bars or sports bars, to concepts that push the boundaries of what a bar can be. One of the best ways to build a customer base is to go off the beaten path to create a bold and fresh new bar concept.
A concept plan will focus on 'chapters' and visual storyboards that include an overall:
Concept Summary (a one page summarization similar to that of an Executive Summary)
Statement Overview (Value, Vision, Mission, Culture)
Architectural Design (characteristics, features, costs)
Bar/Kitchen Production (your equipment specs)
Entertainment & Guest Experience Summary
Menu Design Attributes (food & beverage)
Owning a bar is a dream for most that must be met with the right research, planning, and mind-set.
One's market will, and must, define the concept.
To be successful, you must be open to building a venue the market both wants and needs.
Concept development is giving your 'idea', both soul and character. A bar's concept is the lifeline of its brand and longevity in the market. It makes your venue stand apart from the competition, and it's ultimately your bar's unique selling proposition.
Have you ever walked into a bar and been confused about its identity? The interior doesn't match the beverage offerings, the social media experience doesn't reflect the actual experience, and even the music doesn't seem to match the vibe of the bar.
This is what happens when there isn't a clear and detailed concept plan in place, and it is a sure fire way to be just average at best.
It's More Than Just a Drink
Most conceptual ideas start at the food & beverage level. A bar however, needs to remember that they don't just sell food & beverage; they sell experiences through the enhancement of guest emotions.
When planning a concept, it's imperative to have a focus on the style of menu and niche of entertainment – but a winning concept will elevate a guest's variety of senses.
#BarHacks Case Study: For example, an upscale bar I've worked with now provides an atmosphere that includes enhanced sensory experience strategies. They now believe that every experience matters.
They've combined 'foodie, Instagram, and speakeasy' if you will all rolled into one memorable experience.
Visual: A 'casual' bar meets on-trend beverage effects. They use dry ice and 'smoking' techniques within a variety of their cocktails, providing a visual effect that grabs every guest's attention. Plus, it's hard to find a guest who is not taking a photo and sharing it on social media – an easy promotional tool to make each of their individual networks feel as if they're missing out (FOMO) on the best experience in town.
Auditory: Music, drinks, and food share an intimate connection. From the beginning, this was a focus. Every day, every weeknight, and every weekend is filled with strategic decisions around sound. From day-part strategies to live music calendars and proper speaker placement – this concept sees why 76 per cent of customers surveyed believed they stayed longer due to the music that was playing.
Olfactory (smell) System: Like sound, a pleasant and subtle fragrance can lead to an improved perceived quality of the environment and can enhance the mood of guests, causing them to stay longer. Our sense of smell is after all, directly linked to the part of the brain responsible for memory and emotion – two things bars need to strive for. Within this concept – we introduced a scent strategy that provided aromas throughout the HVAC system. (Please note this is advanced and a professional contractor is needed)
Gustatory (taste) System: Food & beverage pairings never tasted so good. Nearly every appetizer within this concept comes on a classic, wooden board with miniature versions of their beverages (beers, wines, or cocktails) that elevate all flavor profiles while the remaining menu was put together using data from a local market study.
When you combine these efforts, it's easy to see how a successful brand was built boasting thousands of fans within a targeted community within 30 days of opening – and something you can easily replicate if you focus decisions on layouts, design, food, beverage, and events based on these senses.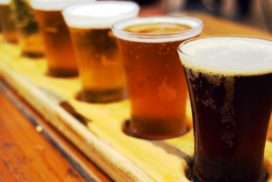 Developing a Profitable Beer Program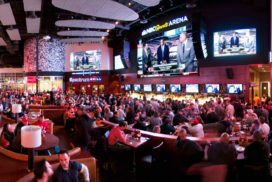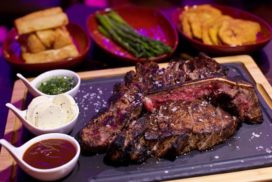 4 Ways The Bar & Grill Can Recover